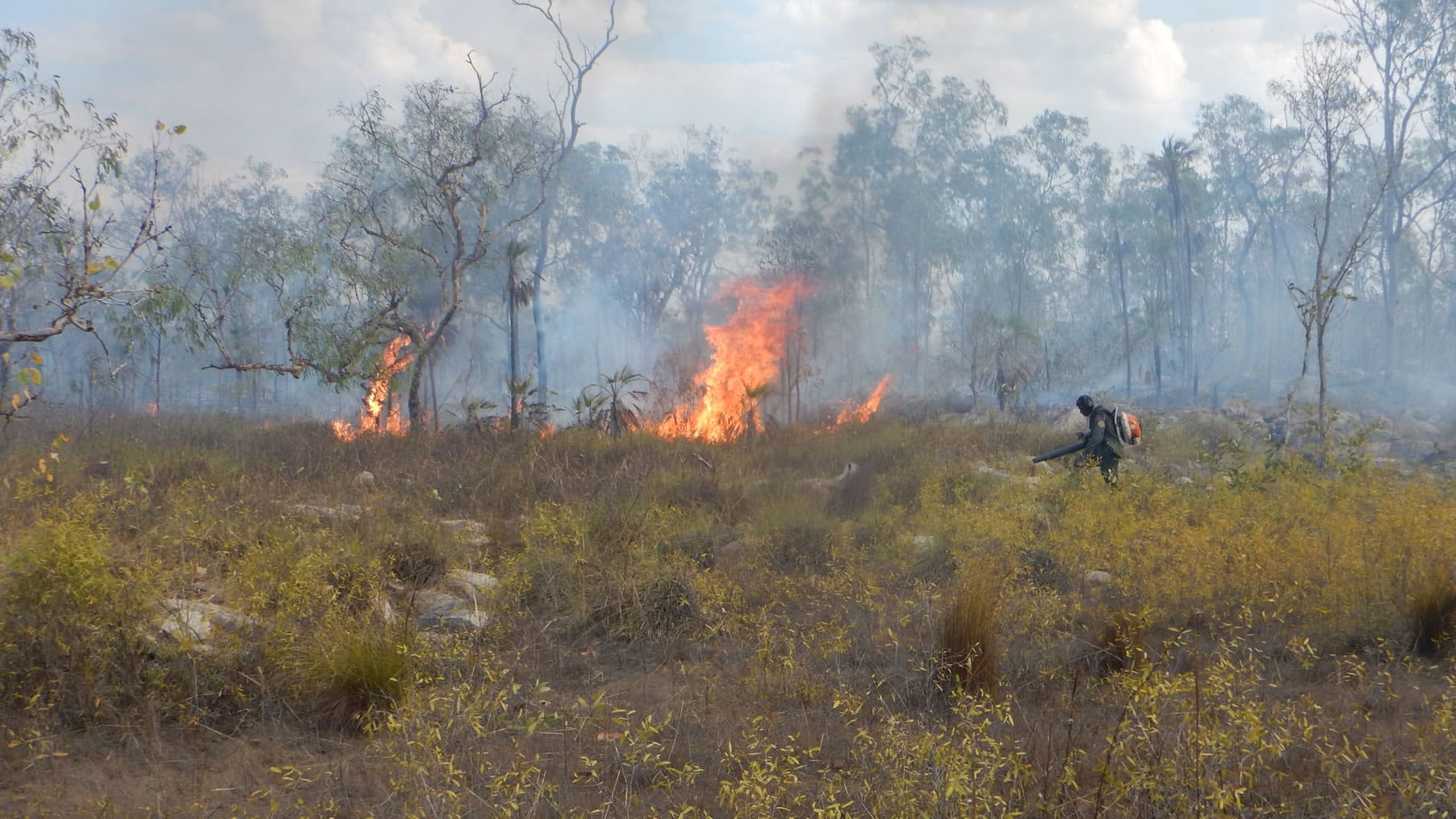 Savanna Burning Methodology
Australia's vast and ecologically intact northern tropical savannas are among the most fire-prone ecosystems in the world.
For tens of thousands of years prior to colonisation, Aboriginal people living in these regions used fire to conduct fine-scale mosaic burning to reduce wildfires and manage their country.
Fire is arguably the most important tool Aboriginal people use to look after the land.
In the absence of such management, fires occur predominantly in the late dry season as high intensity wildfires.
All savanna fires emit greenhouse gases, in particular methane and nitrous oxide. It's the late season wildfires that emit much greater levels of greenhouse gases than early dry season fires.
Research conducted as part of the West Arnhem Land Fire Abatement project showed the reintroduction of customary burning practices by Aboriginal ranger groups was highly effective in reducing late dry season fires and therefore cutting greenhouse gas emissions.
The result of this research was the Savanna Burning Methodology, which enabled eligible offset projects to earn Australian carbon credit units through the management of fire.
The Savanna Burning Methodology uses strategic fire management to reduce the emission of methane and nitrous oxide from the burning of savannas, compared to the emissions from a baseline period.
Net abatement is determined by measuring the difference between methane and nitrous oxide emissions from a project's baseline period against each subsequent project year.
The difference between baseline and annual project emissions reflects the change resulting from a change in fire management practices, and in Arnhem Land, the reintroduction of customary burning.
Importantly, projects only generate carbon credits if they are successful in avoiding emissions of methane and nitrous oxide compared to their baseline period.
Projects registered under the Savanna Burning Method must undertake annual planned burning as well as follow the rules for monitoring, record-keeping and reporting.