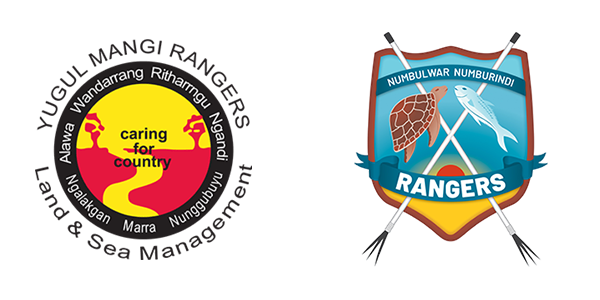 Yugul Mangi Rangers
The South East Arnhem Land IPA is jointly managed by the Ngukurr based Yugul Mangi Rangers and the Numbulwar Numburindi Rangers, who are administered by the Northern Land Council.
The rangers work on behalf of traditional owners of the Ritharrngu, Rembarrnga, Ngandi, Ngalakgan, Warndarrang, Yugul and Nunggubuyu peoples, whose country is situated in south east Arnhem Land.
The SEAL IPA covers an area of 18,199 square kilometres on the western edge of
the Gulf of Carpentaria in the Northern Territory.
With a history of strong local leadership within both groups, the rangers have thrived, remaining focused on the vision of their elders and founders.
Partner Details
NAME: Yugul Mangi Rangers
WEB:
PHONE:
PROJECT CASE STUDY:
Fire Preparedness
Fire management is a major focus of the Yugul Mangi and Numbulwar Numburindi Rangers' work.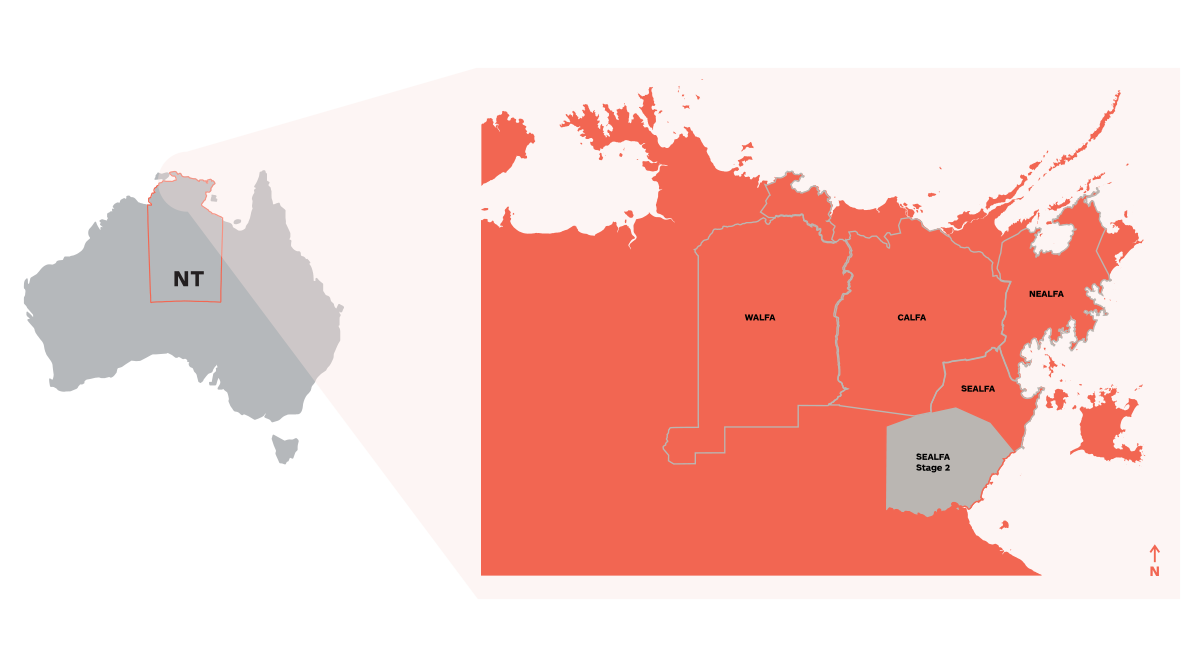 In 2019, the Yugul Mangi and Numbulwar Numburindi ranger groups increased their skills and preparedness for firefighting. In the lead up to the late dry season, 20 rangers completed accredited training in Ngukurr with SA Bushfire Solutions.
The two ranger groups also greatly increased their capacity to fight fires with the purchase of new firefighting equipment including leaf blowers, personal protective equipment and five new vehicles.
This equipment has enhanced the ability of rangers to be ready to respond to fires as necessary, with the appropriate gear to ensure the job is done safely and well.
There were a number of wildfires in the SEAL IPA in 2019, although less than in the previous few years. Most fires did not spread far and did not require rangers to attend, due to the fire breaks created from the early dry season burning, as well as due to fire scars from large areas of country having been burnt in 2018.
Yugul Mangi and Numbulwar Numburindi rangers undertook 12 days of firefighting from August to December, focusing on the fires which posed the greatest risk to burning out of control or into neighbouring properties.
Click a Ranger Group below to view their profile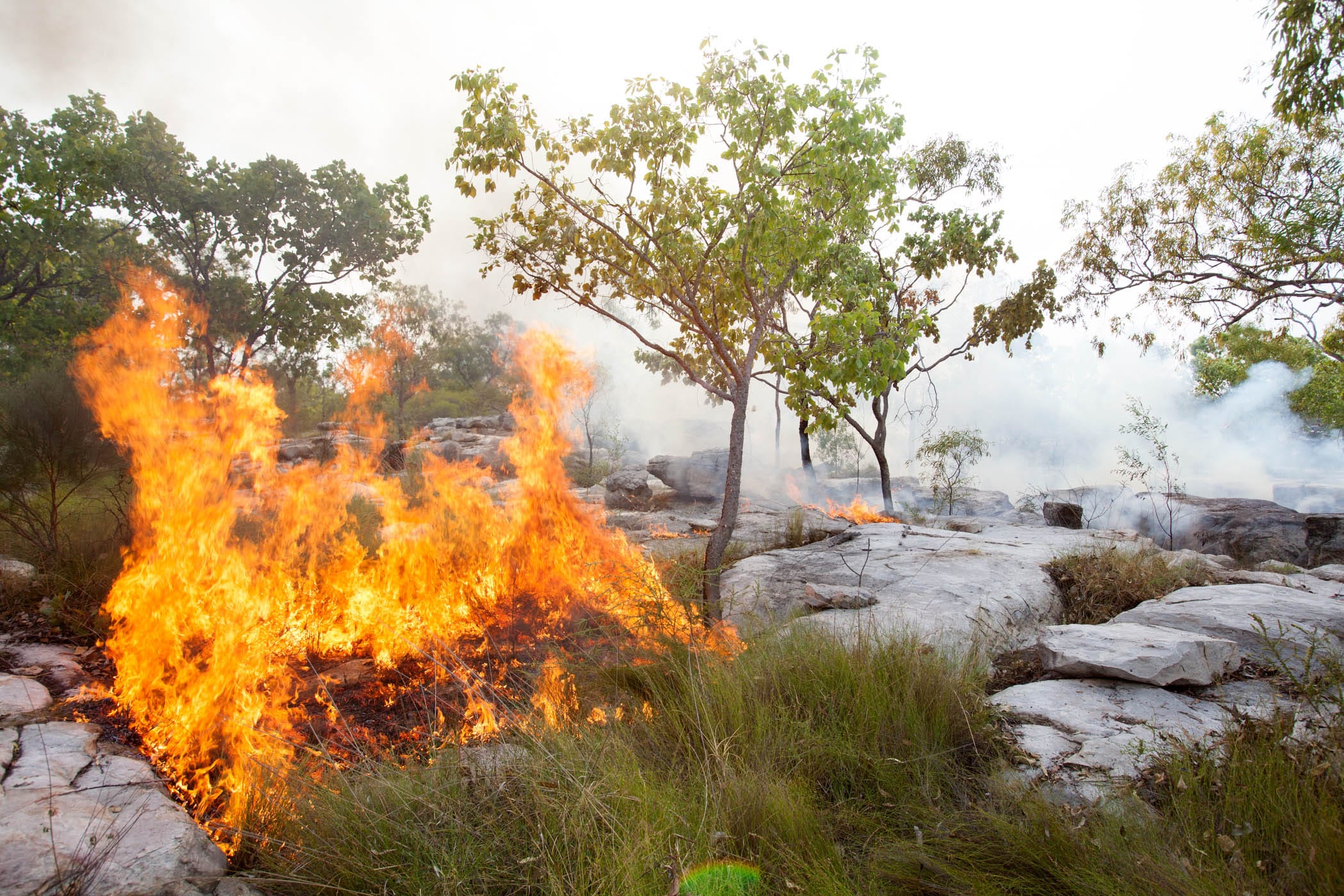 Savanna Burning Methodology
Australia's vast and ecologically intact northern tropical savannas are extremely flammable, and fire is arguably the most important tool that Aboriginal people have for looking after country.
Learn More