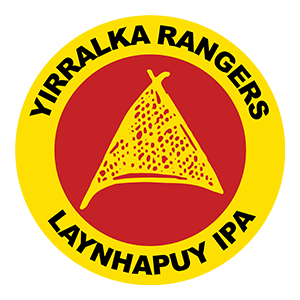 Yirralka Rangers
The Yirralka Rangers represent the Yolngu traditional owners of North-East Arnhem Land, and were established in 2003.
Yirralka Rangers manage the land and sea in the Laynhapuy Indigenous Protected Area, which extends from Gove Peninsula to Blue Mud Bay and covers over 11,000 square kilometres of land and 480km of coastline.
For residents of the 14 homeland communities within the Laynhapuy IPA, Yirralka Rangers provide sustained opportunities for meaningful employment, and ranger positions are highly sought after.
The Yirralka Rangers currently employ 50 permanent Yolngu staff who are based across all 14 homelands.
PROJECT CASE STUDY:
Employment on homelands
Having rangers based at homelands throughout the Indigenous Protected Area (IPA) allows Yirralka to achieve widespread and comprehensive on ground burning.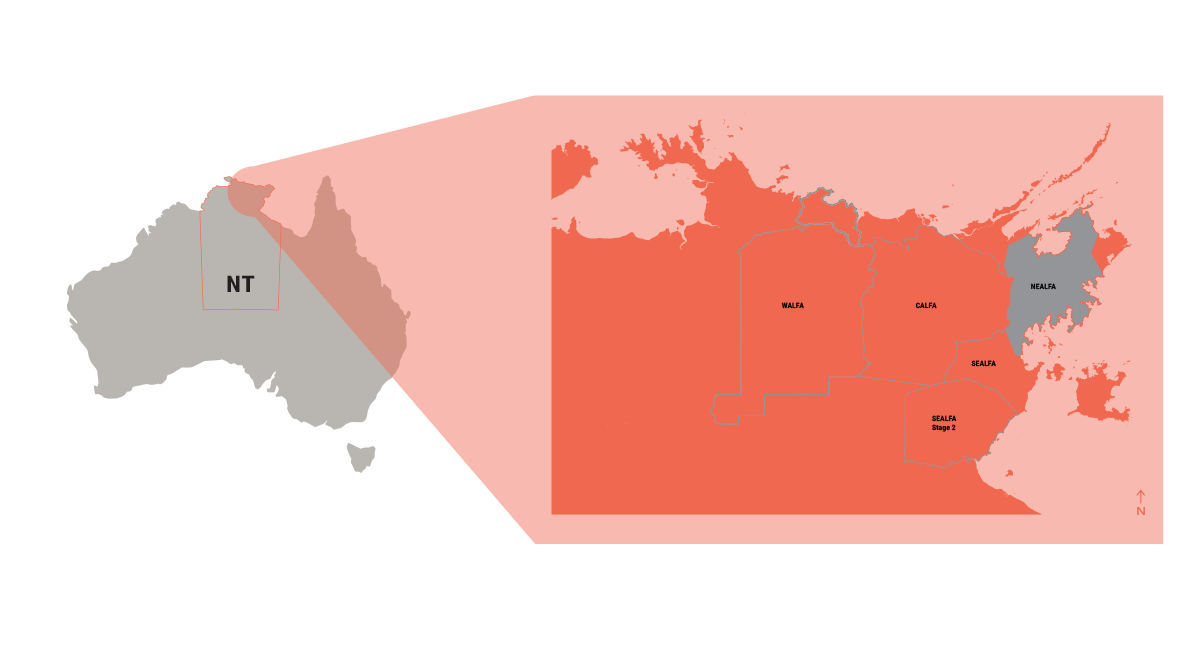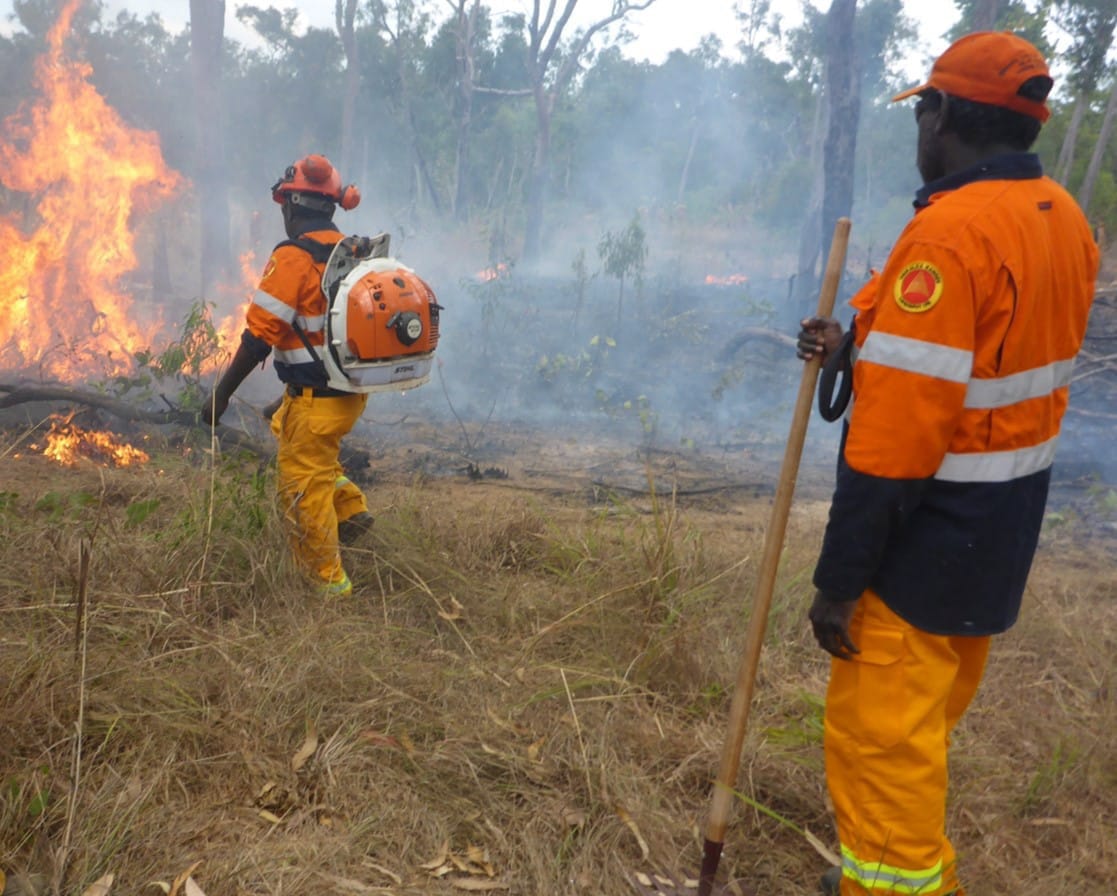 Living on country, traditional owners are able to light fires throughout the early dry season, burning when conditions are optimal, as vegetation types cure and when the weather is right.
The permanent presence of traditional owners and rangers throughout the IPA is a key strength for Yirralka in ensuring their country is managed using slow, cool, early dry season fires.
Participation in the NEALFA project is one way in which Yirralka Rangers have been able to secure a future for traditional owners on their ancestral homelands.
Homelands residents face constant uncertainty about the future, and ongoing employment in fire management through the ranger program delivers economic and social benefits that strengthen these extremely remote communities.
As ALFA's newest project partners, in 2019 Yirralka Rangers continued to finesse their fire management program and, despite facing incredibly challenging weather conditions in 2019, delivered a net abatement of over 15,000 tonnes carbon equivalents.
Click a Ranger Group below to view their profile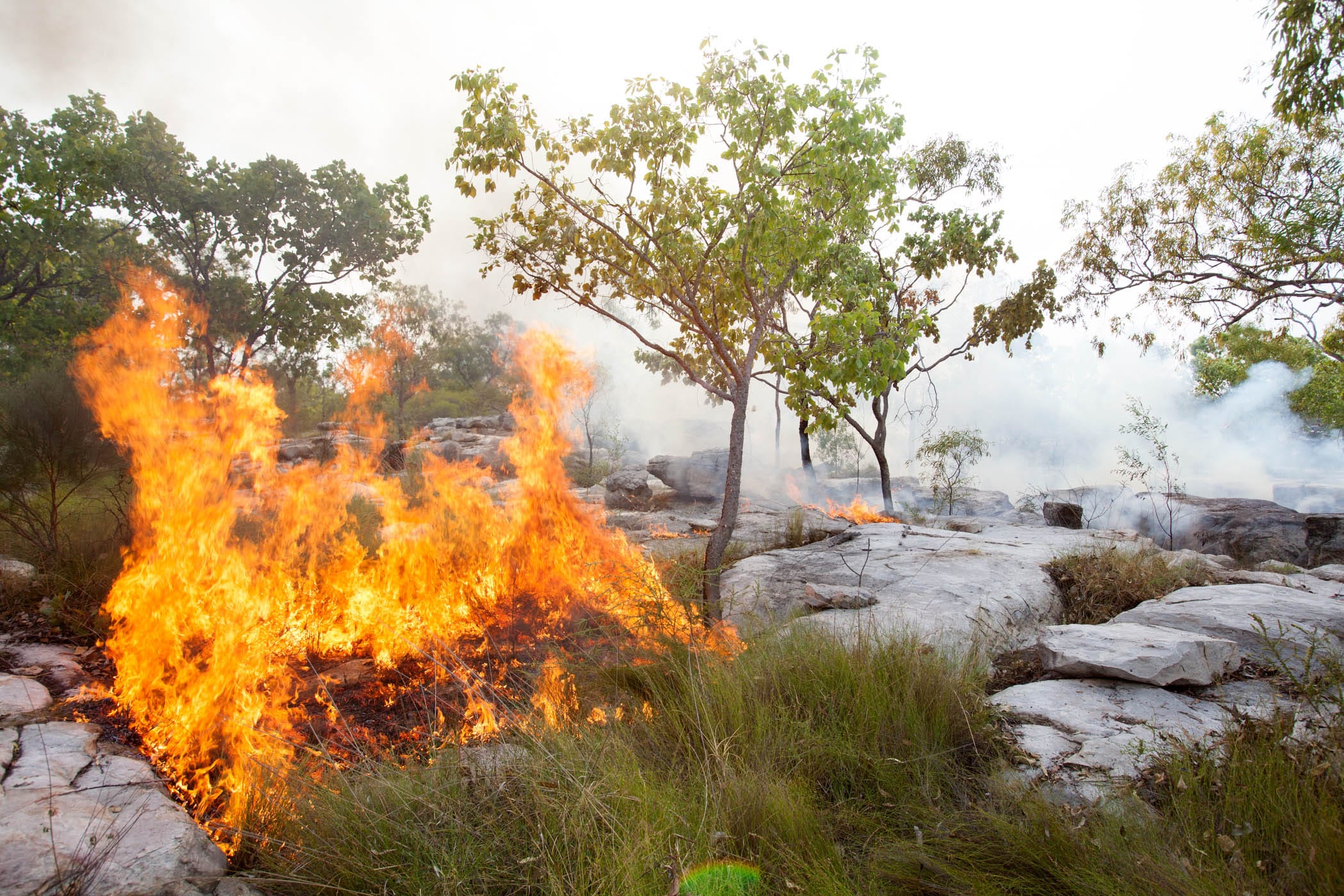 Savanna Burning Methodology
Australia's vast and ecologically intact northern tropical savannas are extremely flammable, and fire is arguably the most important tool that Aboriginal people have for looking after country.
Learn More